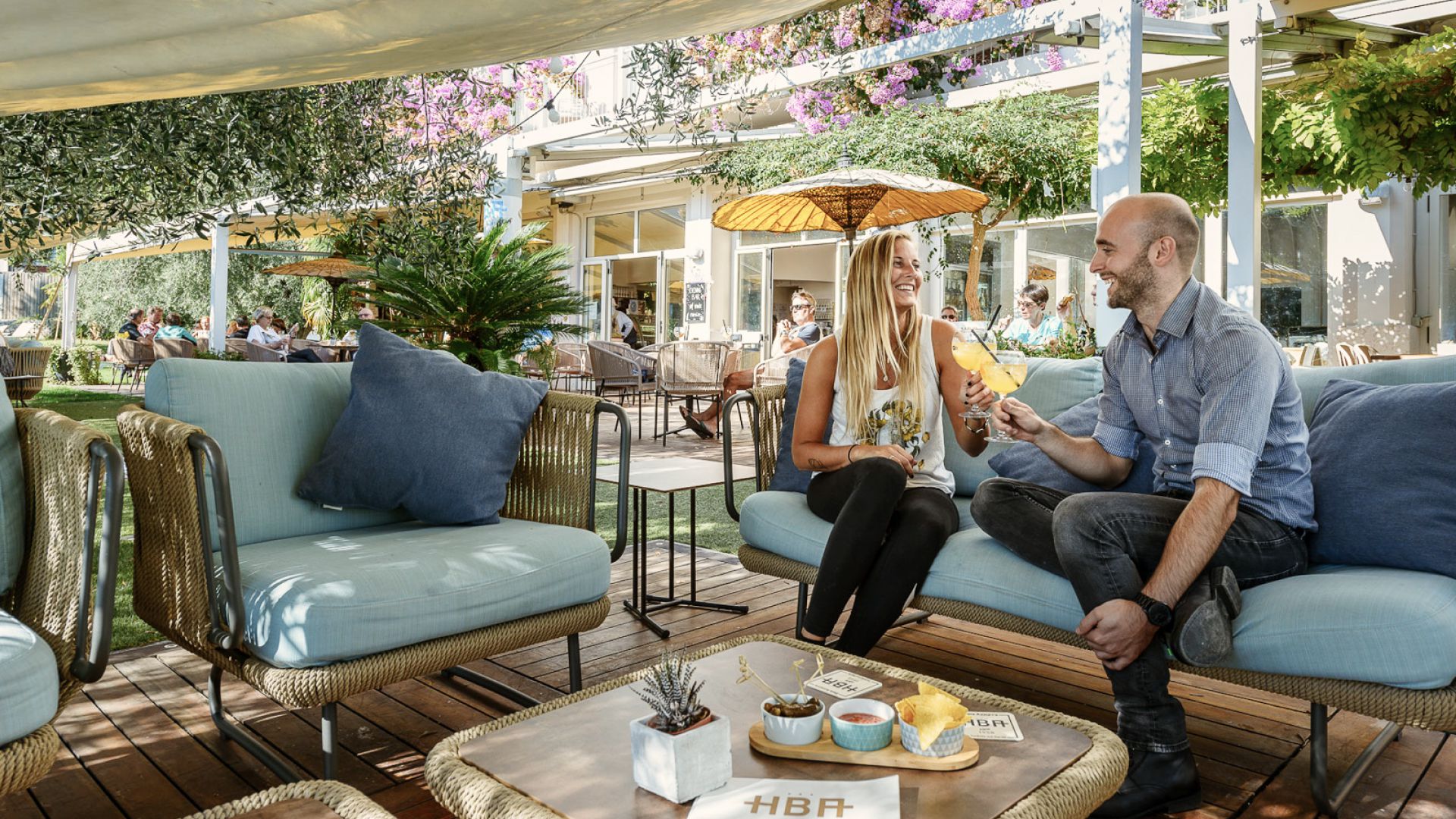 FAQ – the most common questions
As far as the hotel is concerned, you will find the prices of individual room types here.
Here are the prices of holiday apartments in Torbole.
We offer the B&B formula at the hotel: overnight stay with breakfast.
Our restaurant with terrace overlooking the lake is open for both lunch and dinner and offers a wonderful à la carte menu
All the information about the hotel services included in the price can be found here.
We do not request a deposit for hotel reservations. We only request a credit card, to guarantee the reservation, but we do not charge a deposit or down payment. We only request a deposit for reserving our holiday homes.
You can extend or change your stay at any time, subject to availability during the period. 
Hotel
Check in: from 14:00 to 23:00
Check out: from 8:00 to 10:30
Holiday apartments
Check in: from 15:00 to 23:00
Check out: from 8:00 to 10:30
Yes, upon notice to the hotel.
The cancellation guidelines vary from hotel to hotel and from apartment to apartment.
HOTEL: Free cancellation up to one week before arrival. If cancelling one week before arrival, 100% of the total stay will be charged before arrival. However, we always try to meet the needs of our guests, so please contact us directly if you have any problems.
APARTMENTS: The deposit paid with the booking is refunded in full for cancellations made up to two weeks before arrival. Otherwise, the entire deposit is withheld without return option.
We accept credit and debit cards, with the exception of Diners and American Express. Cash payment is accepted within the limits prescribed by Italian law.
You can pay in advance by bank transfer.
We do not accept cheques.
The reception and management are always available to guests during their entire stay at the hotel and in the apartments. Even at night there is a night monitoring service which you can contact, in case of emergency.
Dogs are accepted only in the low season months (excluding June, July and August) at a daily cost of 20 euros.
You must keep your pet under control at all times. Dogs are allowed onto the hotel grounds and gardens, provided they are kept on a lead.
We ask you not to allow your pet onto armchairs or beds. A kennel is obligatory; it is also forbidden to leave your dog alone in the room or on the balcony.
For hygienic reasons, pets are not allowed in the dining hall, but you can eat together on the terrace of our restaurant!
Pets are not allowed.
Smoking is not permitted in our hotel and our apartments.
Yes, our restaurant is within the hotel and also open for lunch as well as dinner. All the information can be found here.
On request, the kitchen can prepare suitable menus for intolerances, diets, allergies, and also meals for children. The staff ensures maximum attention and care when preparing food.
Please notify us in advance, so we are able to better respond to these needs and prepare everything according to your needs.
Upon your arrival, we will give you the Trentino Guest Card. You can freely use public transport in Trentino with this special card. In addition, the card grants you access to more than 60 museums, 20 castles and more than 40 attractions. You can taste local produce and buy them at discounted prices.
The nearest bus station is in Riva del Garda, while the station is located at Rovereto. Visit these pages for more information and details about the nearest airports!