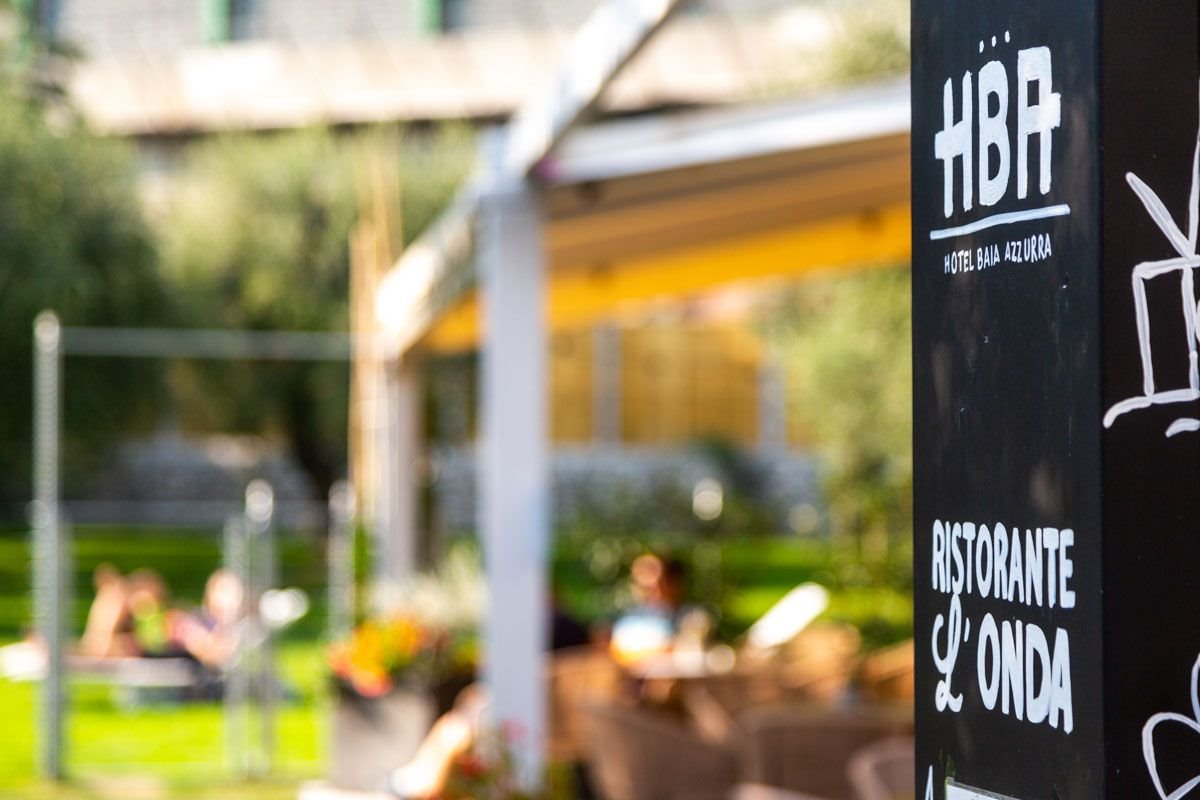 Best Lake Garda Restaurant: L'Onda, a place overlooking the lake
The Lake Garda restaurant of the Hotel Baia Azzurra is the perfect place to end your holiday in Torbole in style and taste.
While the interior is reminiscent of the lake and its water, the large terrace is directly above the beach. Here you can admire the spectacular scenery of Lake Garda and the surrounding nature. During the day you can enjoy lunch in the glittering and dynamic atmosphere of the beach, accompanied by the lake breeze and great music. At sunset there is no better place for a romantic dinner, while on the now dark slopes of the mountains, the lights of the small villages twinkle. 
The Lake Garda restaurant, which is also open to outside guests, is at your disposal every day (except Wednesdays) from 12:00 to 14:30 and from 19:00 to 21:30. If you plan an excursion or a day in the great outdoors, you can also request a fantastic packed lunch!
01
---
our menu

A la carte-Menu and themed tastings

The cuisine offers typical recipes of Trentino, emphasising the flavours of tradition with the Evo del Garda oil and the best local wines. You can try the most famous Italian dishes of fresh pasta. Each meal is rounded off by "homemade" cakes and desserts.

At lunch you will find a large selection of appetizers, fish, meat and salad dishes; we also offer special evenings with buffet dinner and themed tasting sessions every week at dinner, in addition to the À-la-carte-Menu, to take you on a real taste journey on Lake Garda!

 


After dinner you can continue the evening at our beach bar, which is open until midnight.

Book a table now Download our menu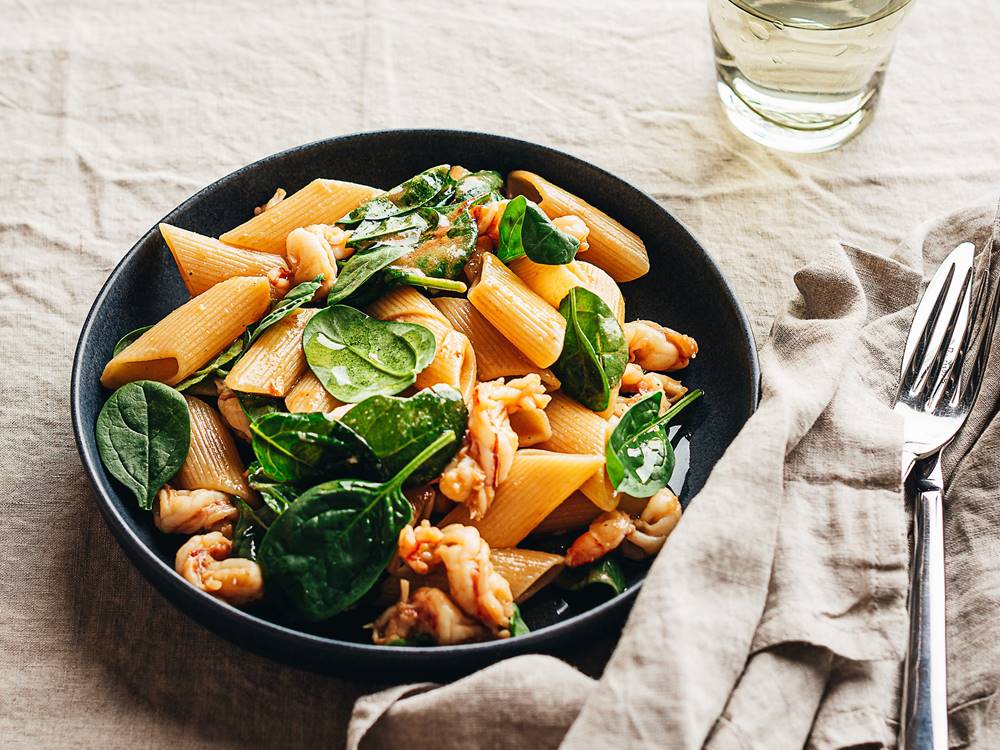 02
---
GALLERY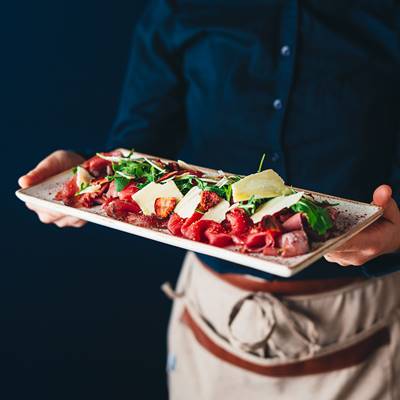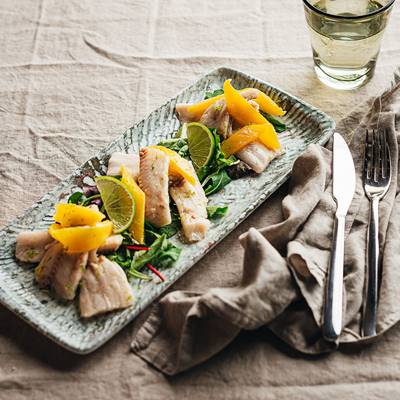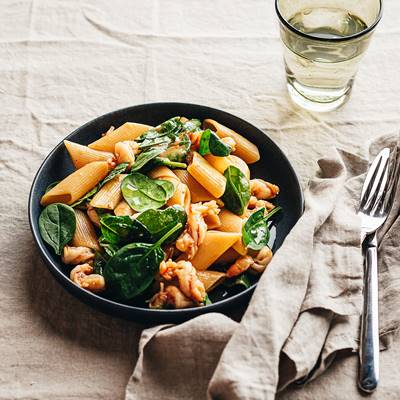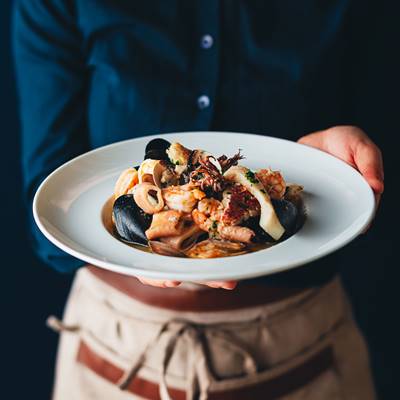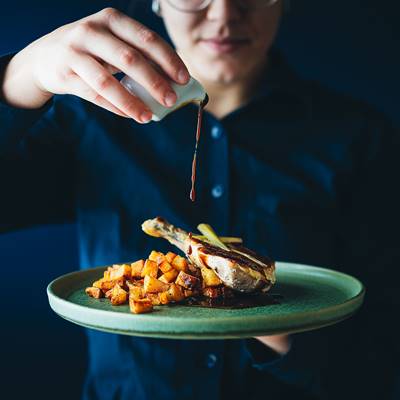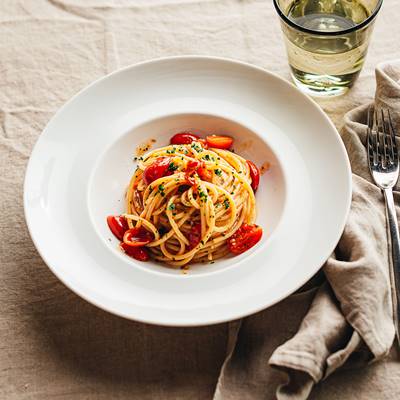 03
---
first quality ingredients

Lake Garda Restaurant Km 0 Class

Our chefs pay particular attention to the ingredients and select, if possible, seasonal and "km 0" products, in other words local products, primarily from organic farms.

In the case of food intolerances, allergies or special dietary regimes such as vegetarian or vegan diets, we will jointly agree a special menu that meets your needs, without sacrificing the taste of Italian cuisine.

If you are travelling with your children, we can also prepare tasty meals for them!