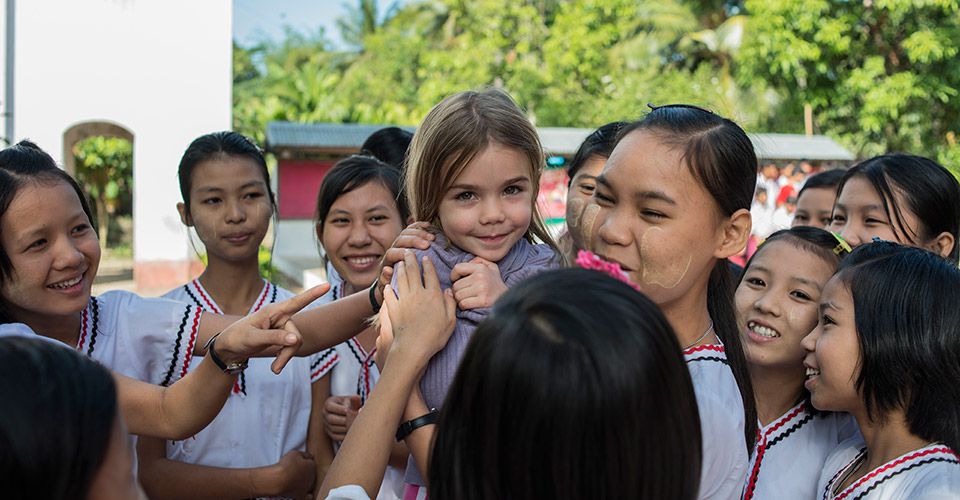 Hotel Baia Azzurra - A real social resposability commitment
For some years now the Nodari family has supported the project of long distance adoptions Azione Famiglie Nuove ONLUS https://www.afnonlus.org/
All began after a family trip to the still little known Burma/Myanmar, 17 years ago in 1998, where we discovered an amazing and very poor country.
After the trips we decided to help this people so we started the project "Gelato Sole" in Yangon, consisting in a small production of Italian ice-cream.
Today the ice-cream shop is working at full capacity; the machinery comes directly from Italy and there are 6 people working after having learnt the Italian ice-cream art.
Although the project does not end here, we would like to create a bigger business to help more..
In 2013 the project "Gelato Sole" arrived even in Ho Chi Min - Vietnam, where we have opened a new laboratory/shop. This time we work with/for a " Student - House", to help Students. 
As a latest initiative, since 2011 we have created the "Let's Share" day: on the last Sunday of the opening of each season, the entire proceeds of the bar and restaurant are donated to charity, supporting new initiatives around the world each time.
 You can participate in helping all our projects by simply purchasing HBA gadgets, all proceeds will go to AMU Azione Mondo Unito projects and our adoptions.
https://www.amu-it.eu/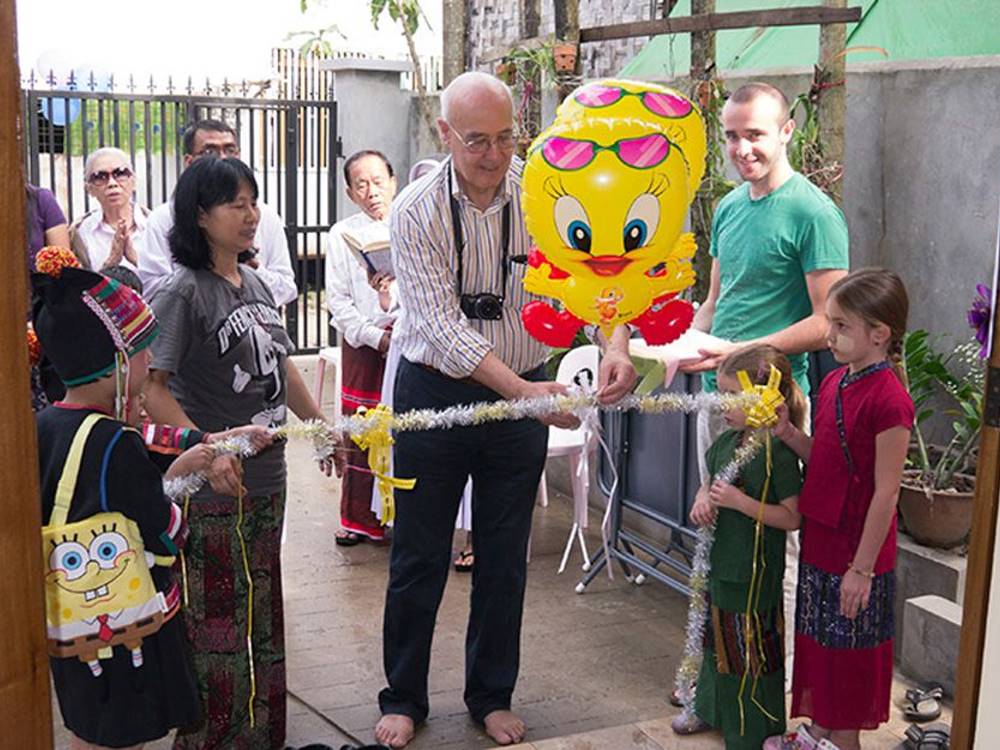 01
---
Economy of Communion

Economy of Communion, "A new economic philosophy"

The Hotel Baia Azzurra participate in the project of Economy of Communion or Sharing and is part of the AIPEC association (Association of Entrepreneurs for an Economy of Communion)

With enthusiasm we are part of this community of entrepreneurs, professionals and companies, that are together to promote a new economic culture imprinted on communion.

We focus on an responsible, supportive and propositive way of making economy.

The person that inspirate the Economy of Communion is Chiara Lubich, founder of the Movimento dei Focolari. 

In the nineties after coming back from seeing the inequality between rich and poor. She decided  to create a new economic model with the slogan : "Giving always! 

Today the Economy of Communion is a worldwide reality, growing and evolving everyday thanks to all the wealthy and competitive companies taking part in it . These companies are working putting men and women at the center of their activities and businesses. 

These companies are ready to spread this new economy where the common good is the main character.
02
---
GALLERY