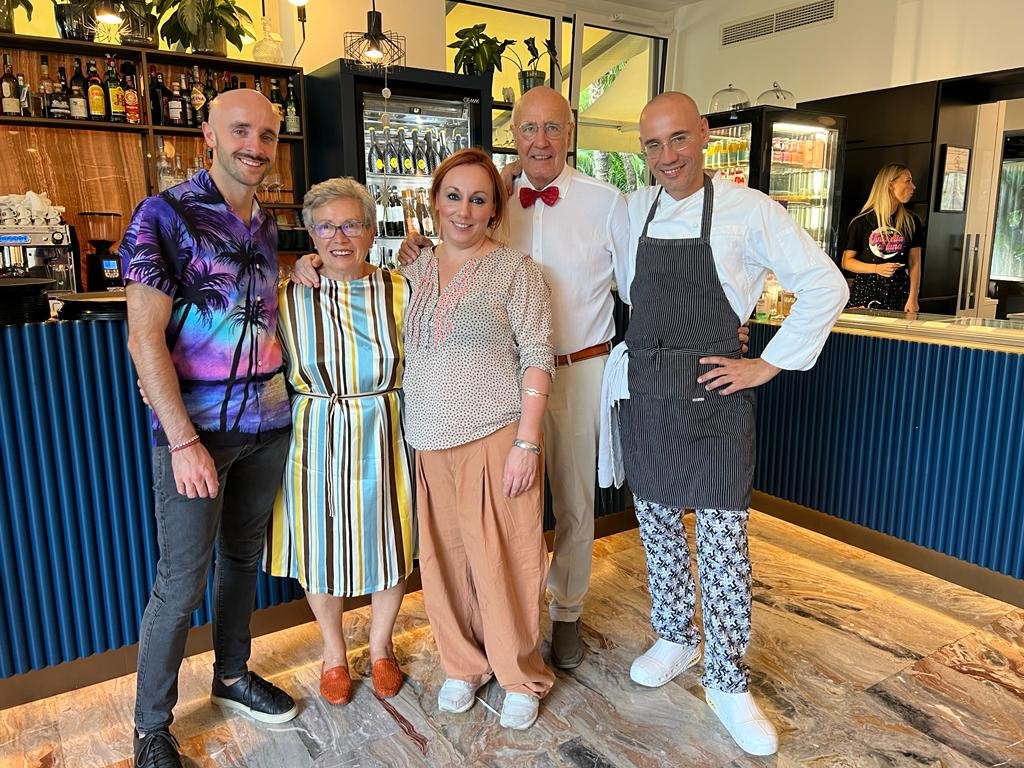 Our family
The area in which the Hotel Baia Azzurra is located today was a vast landscape, bordered by dense reeds overlooking the lake. In 1952, Grandfather Antonio decided to turn a part of his land into a campsite, for tourists who wanted to get to know and fall in love with Lake Garda and its shore during these years.
After a few years, the first actual rooms and a small room were opened. This was the birth of the Hotel Baia Azzurra, which was managed with passion and dedication by his sons Gian Antonio and Luigi until 1992.

To this day, we have managed the hotel with love and dedication: Luigi, his wife Tullia and their children Emanuela, Matteo and Simone.
In 2011, we expanded and renovated the hotel with new rooms, an intimate wellness area, private and communal areas for relaxation, turning Baia Azzurra into a real jewel on the shores of Lake Garda.
In 1998, after a family trip to Burma, our family got to know a very special country, though one marked by extreme poverty. This is where the project called "Gelato Sole" was started in Rangoon: a small production line of handmade Italian ice cream, through which the municipality gets work. Today, the ice cream parlour is running at full capacity and has 6 employees, who have learned the art of Italian ice cream making.
In 2013, the "Gelato Sole"project reached Ho Chi Min in Vietnam. In the new laboratory, which was built into a building occupied by students from the countryside, young people can support themselves with their work and study.  
In the village of Torbole, we launched "Let's Share" day in 2011: on the last Sunday of the opening season, the entire proceeds of our bar and restaurant are donated to charity; each time, active charity initiatives benefit from this around the world.  
Finally, our family has supported the AFN remote adoption project Azione Famiglie Nuove for several years.
01
---
Gallery